Multipure Introduces Whole House And Mini Water Filters
Las Vegas, Nevada (PRWEB) November 06, 2012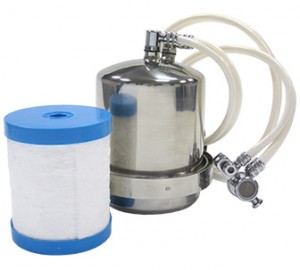 As part of Multipure's Celebrate 30 (C30) convention in November, Multipure introduced its new Multipure Aquasource and Aquamini drinking water systems. Held at the Planet Hollywood Casino Hotel on the Las Vegas Strip, C30 offered the chance for Multipure's Distributors, colleagues, and other attendees to get a first look at these exciting new additions to Multipure's line of powerful and convenient water filtration products.
Multipure currently offers superior drinking water systems for countertop, below sink, and in-line use. The Multipure Aquasource is a powerful drinking water solution for point-of-entry, whole-house filtration. The Multipure Aquasource is designed to connect near a home's water heater, filtering a variety of contaminants at the water source to provide cleaner, more healthful water throughout the house.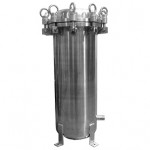 As a complement to the Multipure Aquasource, Multipure's new Aquamini drinking water system is a small, portable, and convenient drinking water system designed for travel, vacations, business trips, hotel rooms, and school dormitories. The Aquamini provides the same level of versatile filtration as Multipure's Aquaversa drinking water system, in a smaller housing designed to fit equally well in a bag or luggage. The Aquamini connects to most standard faucets with a dual-hose diverter valve, allowing it to be set up for use within minutes.
Multipure President, Zachary Rice, feels that these new products serve as a natural complement to Multipure's existing line of products. "Multipure has always excelled at providing industry-leading point-of-use drinking water systems for the kitchen or bathroom sink. With the Multipure Aquasource and the Aquamini, we can fulfill the need for better water for the entire home and better water away from home."
Multipure Vice President of Network Marketing, Regina M. Noriega, touts these products as a sign of the strong relationship between Multipure and its family of Independent Distributors. "For some time, many of our Distributors have asked for a comprehensive solution to water filtration at point-of-entry. At the same time, they have asked for a more portable version of Multipure's existing point-of-use systems. With the Multipure Aquasource and the Aquamini, we are providing our Distributors with Multipure's next great products."
The Multipure Aquasource and Aquamini debuted at Multipure's Celebrate 30 convention, which ran from Friday, November 2, 2012, through Sunday, November 4, 2012. Events and features included a special anniversary dinner, motivational speeches, recognition and awards, and Multipure University training classes.
Founded in 1970, Multipure is an industry leader in the manufacture and distribution of drinking water systems and compressed solid carbon block filters. Headquartered in Las Vegas, Nevada, Multipure employs over 200 people, and is committed to being an eco-friendly company that provides the people of the world with the best quality drinking water at an affordable price. Multipure is a member of the Water Quality Association, the Las Vegas Chamber of Commerce, and the Better Business Bureau.