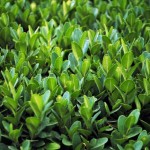 When summer rolls around we become acutely aware of what we're eating. It's likely the summer wardrobe that positively influences our eating, but the availability of good-for-you foods doesn't hurt either. There are some great ways to sneak healthy options into your diet kicking up nutritional value as well as flavor!
Color counts!
The typical American diet is what I refer to as a beige diet (meat, potatoes bread). Therefore striving to incorporate a rainbow of colors in to meals keeps nutrition in check. With kids, you can make it a game. "Let's see what colors we can fit on our plate!"  Of course there are hundreds of options with fruits and vegetables that can create a beautiful, vitamin-filled plate. Concentrate on making the colorful foods (fruits and veggies) the star of your plate in an effort to keep "beige" or less nutritious foods at a minimum.
Eat Seasonally
We are very lucky because no matter what time of year it is, most all fruits and vegetables are available at grocery stores. For example, winter foods like squash can be found year 'round. But if you're interested in getting the freshest produce possible and feeding your body as it was meant to be fed, consider seasonal eating. Not only are foods at their most flavorful when in season, they're also less costly. Here is a valuable resource for eating seasonally.
Be Sneaky
Over the years, I found the best way to get in greens for my family was to sneak them in. Spaghetti sauce was the perfect way to disguise spinach, kale or collard greens. Making soups, same thing. Puree the greens and add them to a favorite soup recipe and no one will be wiser, but they'll certainly be healthier!
Increase Fiber
Fiber is beneficial for a number of reasons including satiety to prevent overeating. Fiber helps you feel full versus empty calorie junk foods. Raw Oat bran and wheat bran top the list for the most amount of fiber in a single serving. (1 oz.  provides 12 grams of fiber). The goal is to consume 25-30 grams of fiber a day. There are a number of ways you can cook with oat or wheat bran. Check out flax seed which can also add a nice amount of fiber and other health benefits to your diet. You can add flaxseeds to smoothies, sauces, salads and cereal. If you buy whole flaxseed, it's best to grind it (I use my coffee grinder), as your body more easily digests ground flaxseeds.
Salad never gets old
Very often I hear people say that they are, "sick of salad."  One of the reasons people get sick of salad is because they eat the same type of salad over and over again. Getting creative with salad is your best bet to keep healthy greens at the forefront of your diet.  When you're making a salad, think of a theme. Mexican? Italian? Greek? Fruit? Once you have a theme, you can be wonderfully creative and fill your salad with loads of nutrients. For Mexican, use romaine lettuce and break it up in to bite size pieces. Add ¼ cup black beans, sliced red pepper, 1 TBSP chopped green onion, 2 TBSP chopped avocado and top with 2 TBSP of your favorite salsa. Let your imagination run wild and you may discover that salads are your favorite go-to meal! Desperately
Eating healthy may seem overwhelming, but try incorporating one or two of the suggestions above and you'll discover how easy it can be to eat well!
Nicki Anderson owned and operated the award winning Reality Fitness, Inc. Personal Training studio.
Nicki has authored four health and motivational books including, Nicki Anderson's Single Step Weight Loss and 101 Ways to Motivate Your Clients and Increase Retention (Healthy Learning, 2009).
Nicki is the health and fitness columnist for Chicago Suburban Newspapers, Tribune Company/Naperville Magazine and contributor to numerous magazines and websites including, MSNBC.com, Forbes.com and FitnessMagazine.com, NOW Foods, Real Simple, Prevention, Women's Health and Women's' Running, Men's Health and Fitness.  For more information about Nicki visit,  www.nickianderson.com and connect with her on Google+ and Twitter.